Hi! Thanks for your interest in my workshops, training programs, and webinars.Below you'll find a list of opportunities open to everybody interested in learning more about how to Make Better Strategy and how to design and execute winning strategies.If you have any questions or want to bring Better Strategy to your organization, please get in touch with me at marc@sniukas.com.
---
Training Session: Avoid the pitfalls of strategy execution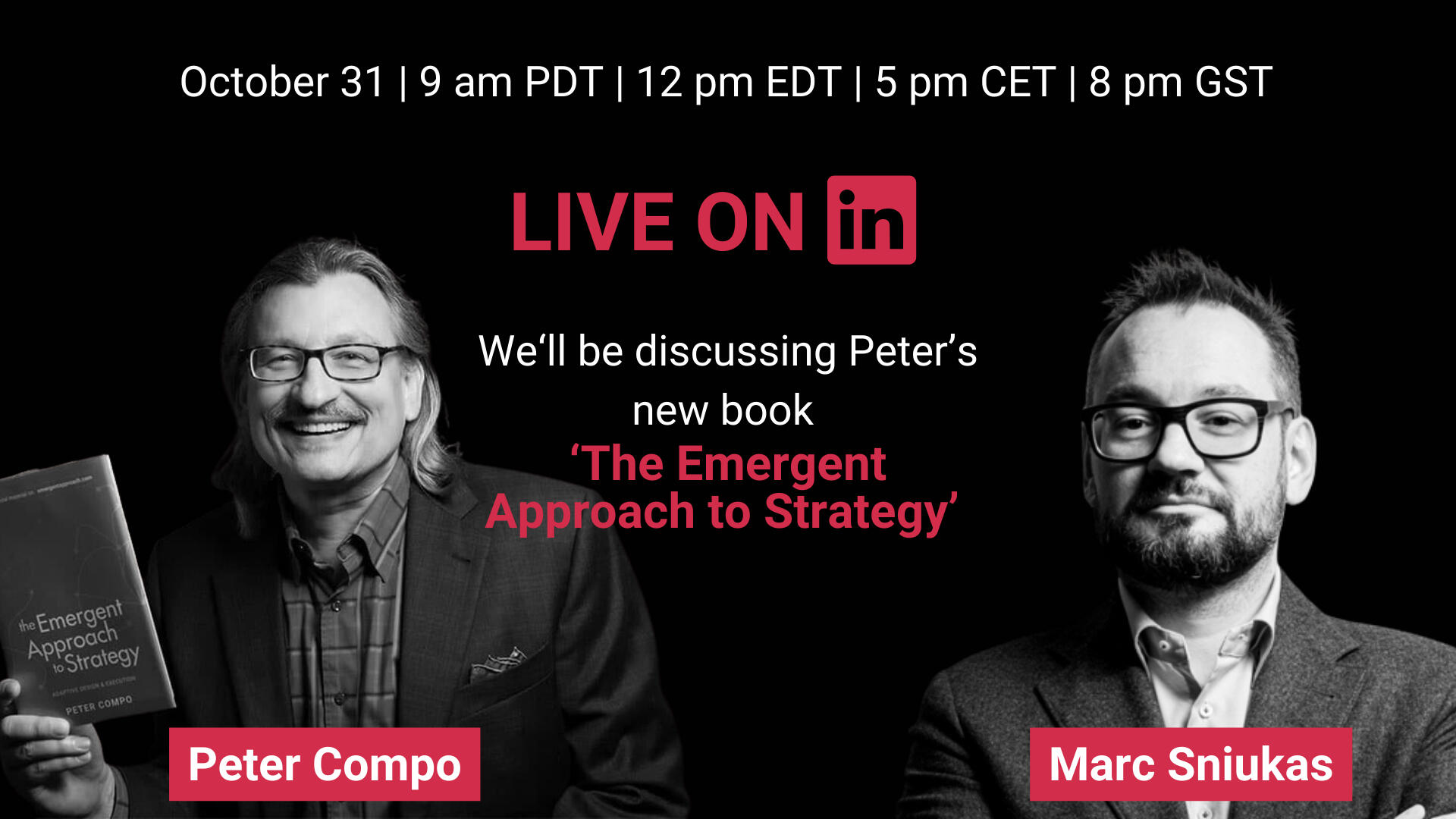 Join me for this interactive webinar session, where you can learn about my approach to accelerating strategy execution.Learn about:
My Strategy Activation Architecture

How to involve the organization in strategy early on to facilitate implementation

The questions you need to ask yourself when it comes to strategy execution

How to review and update your strategy while executing it
I'll introduce these concepts and then you can ask-me-anything.
🗓 October 18
🕰️ 5pm CEST – 8am PDT – 11am EDT
---
LINKEDIN LIVE: THE STRATEGY LEGACY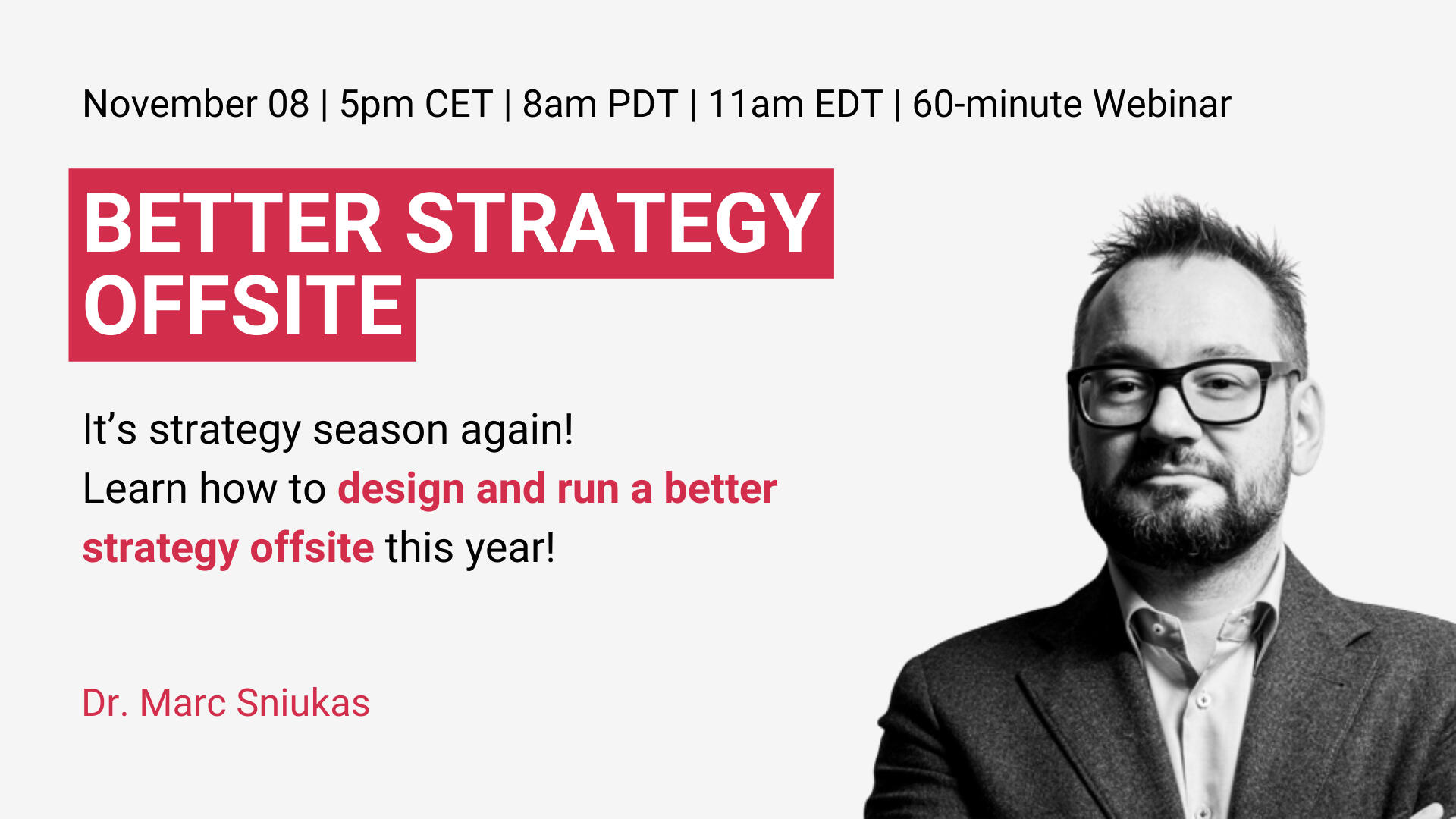 The Strategy Legacy: How to Future-Proof a Business and Leave Your MarkJoin Marc + Alex as they discuss Alex's new book, "The Strategy Legacy," and his Nine Elements of Organizational Identity framework.
🗓 October 16
---
Better Strategy Intensive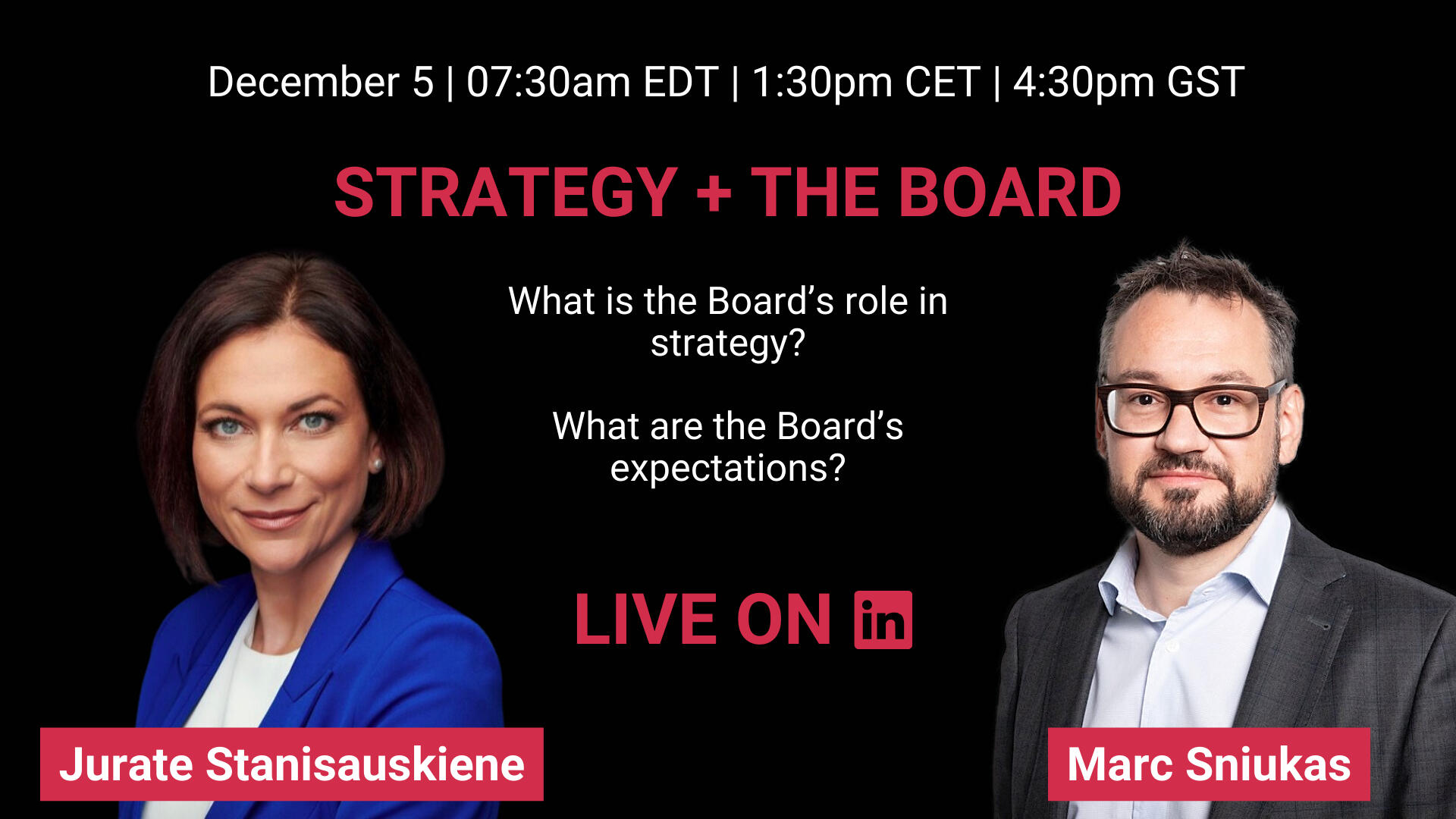 The Better Strategy Intensive program is for CEOs, Managing Directors, Founders, Owners, Entrepreneurs, and everybody else with P&L responsibility who want to take their business to the next level with a winning strategy.It is for leaders looking to develop and implement better strategies in an easy, simple, fresh, and pragmatic way. (Old school strategy is dead!)It is for leaders looking to increase their businesses' performance, deliver better results, create more significant impact, and lead with more clarity and confidence – even in times of uncertainty.
It is for leaders looking to develop and implement a new strategy or review and reboot an existing one.If that's you…Welcome to the Better Strategy Intensive!
---
Accelerated Strategy Execution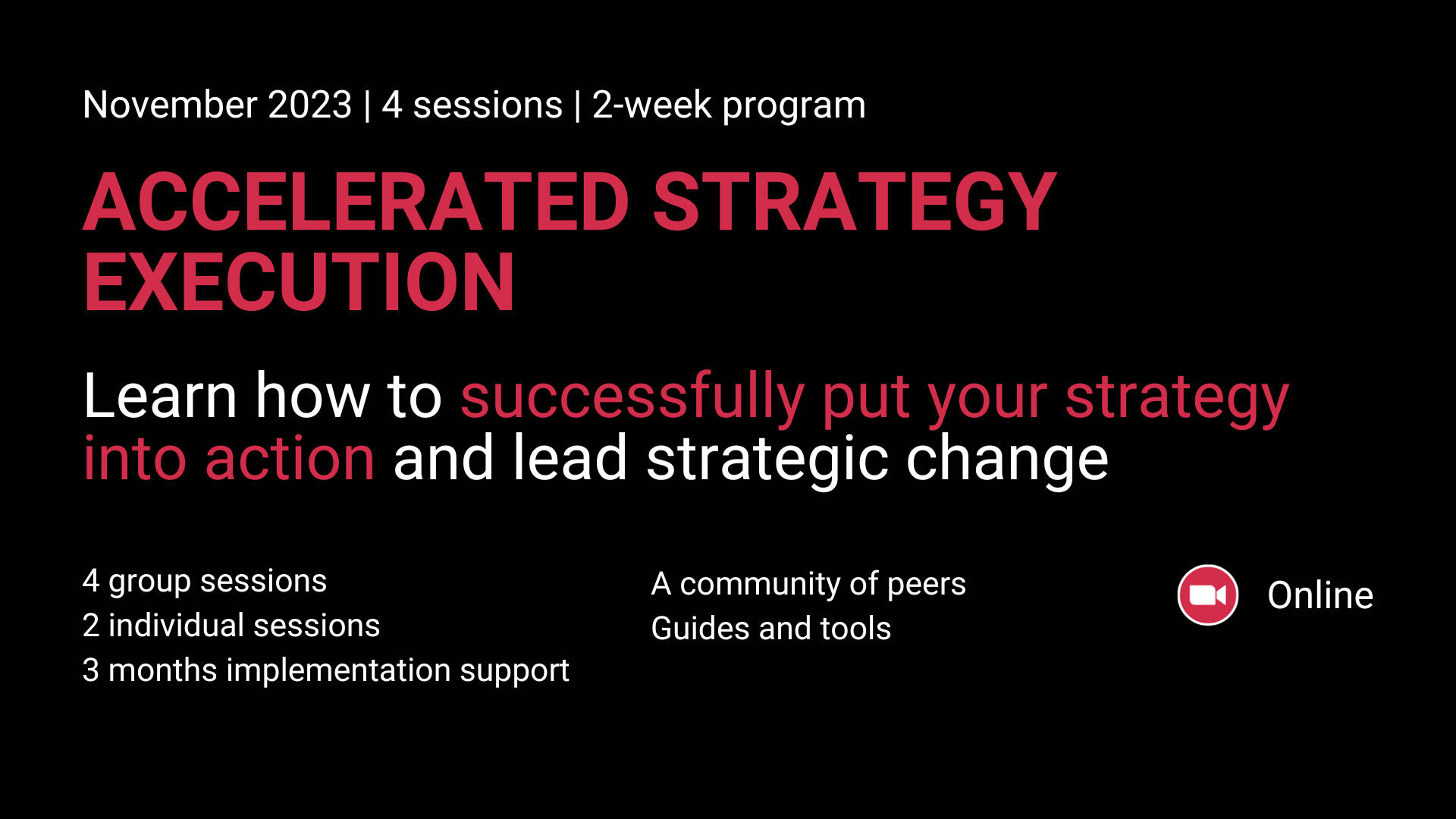 Strategy execution is one of the toughest challenges leaders face. In this two week intensive, you learn how to successfully:
Involve your organization in strategy development and execution

The main challenge when it comes to strategy execution and how to overcome it

Align every function, department, and team to your strategy

Design your strategy activation system

Review and update your strategy while executing it

Successfully lead strategic change
---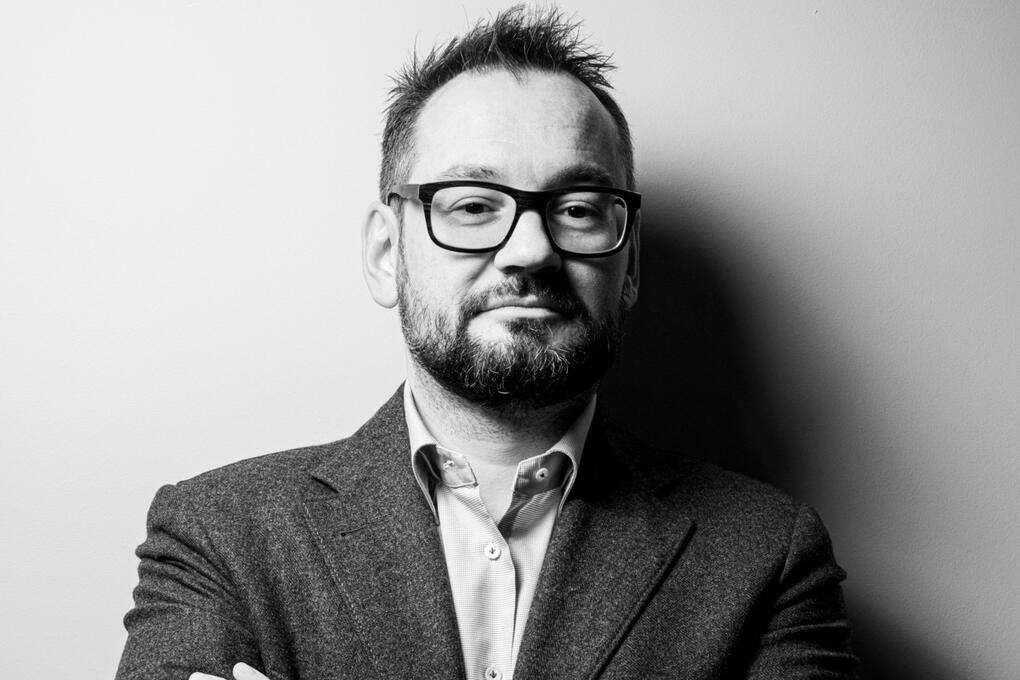 Your Strategy Advisor
My name is Dr. Marc SniukasThroughout my career spanning more than two decades, I have collaborated with hundreds of CEOs, senior leaders, executive teams, and business owners across the world, catering to companies of all sizes and industries, helping them design and execute better strategies.Along the way, I developed a range of approaches enabling CEOs and senior leaders to escape the limitations of traditional strategy approaches and make better strategy.
---
A selection of past events. Click to watch recordings.